1
Hand-crafted
To give them their iconic flavor and enhance their subtle texture, our Brazilian cashews are hand-crafted in small batches.
2
kettle roasted
These rare nuts are first kettle-roasted before being coated in our sweet turmeric milk recipe.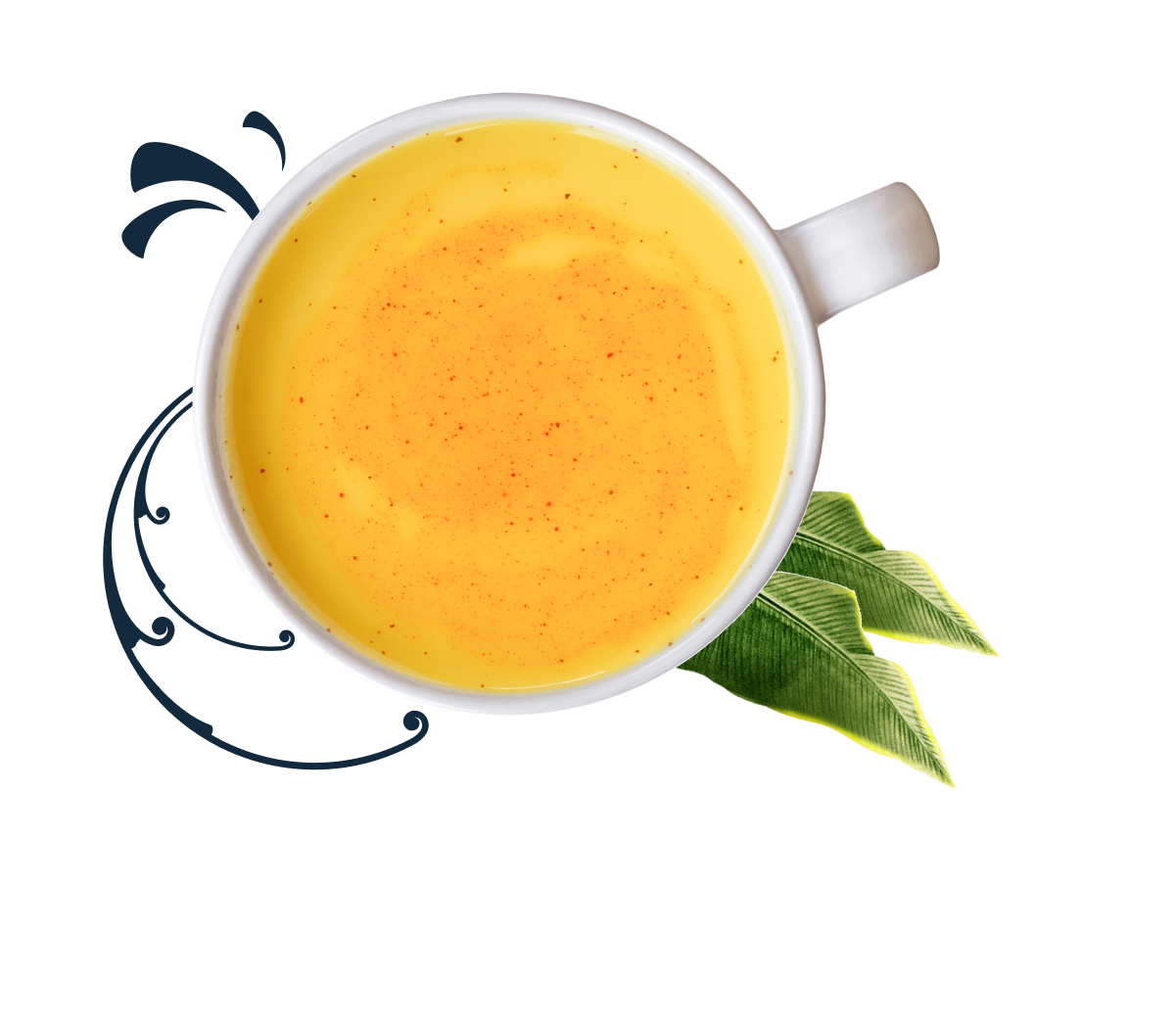 3
rush of FLAVOR
Golden as the sun is rising - and just as inviting - the turmeric brings out the mellow sweetness of the creamy honey butter. Like a comforting Chai latte, it warms you to the tips of your toes with a crisp bite that melts into creamy deliciousness.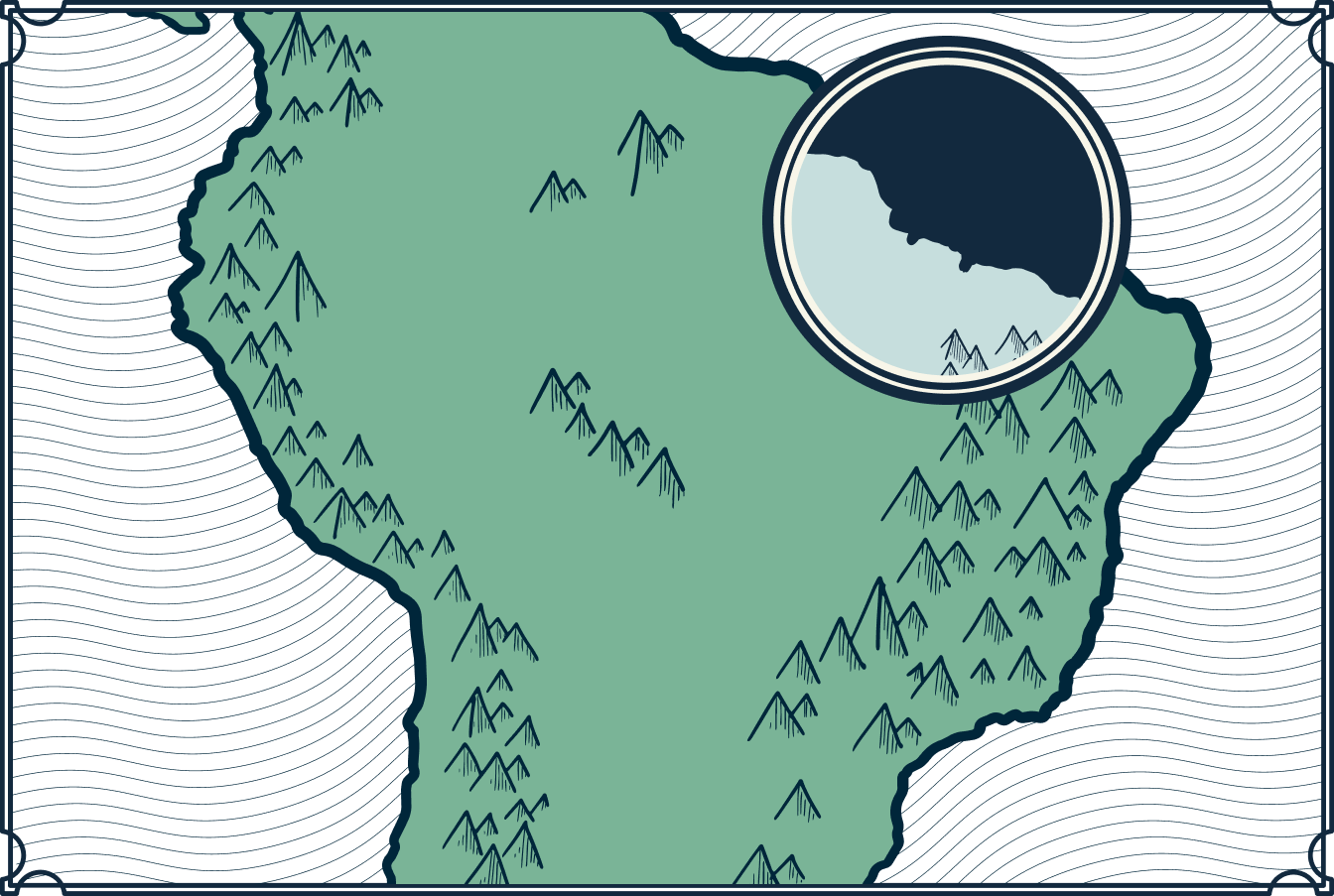 brazilian cashews
With a little help from our friends at the family-owned orchards in Piauí, we're able to pick the largest, tastiest, and rarest cashews in the world. Creamy and full of goodness, this buttery Brazilian bounty is combined with the juice from the most curious cashew-apple to make the nuts even more flavorful - and ensure nothing goes to waste. Once the cashews have been approved by our chief nut purveyor we roast, coat, and taste-test before packing.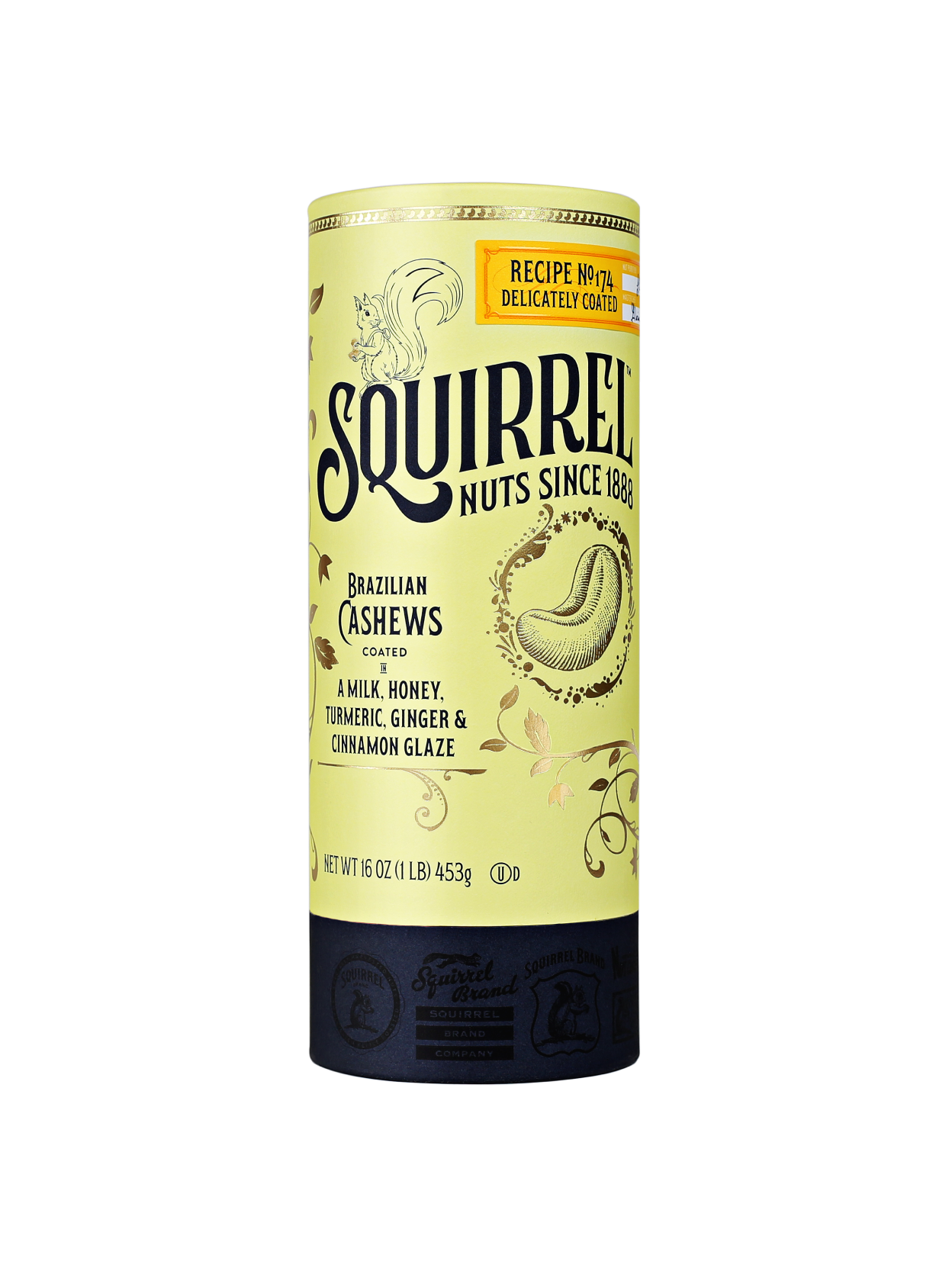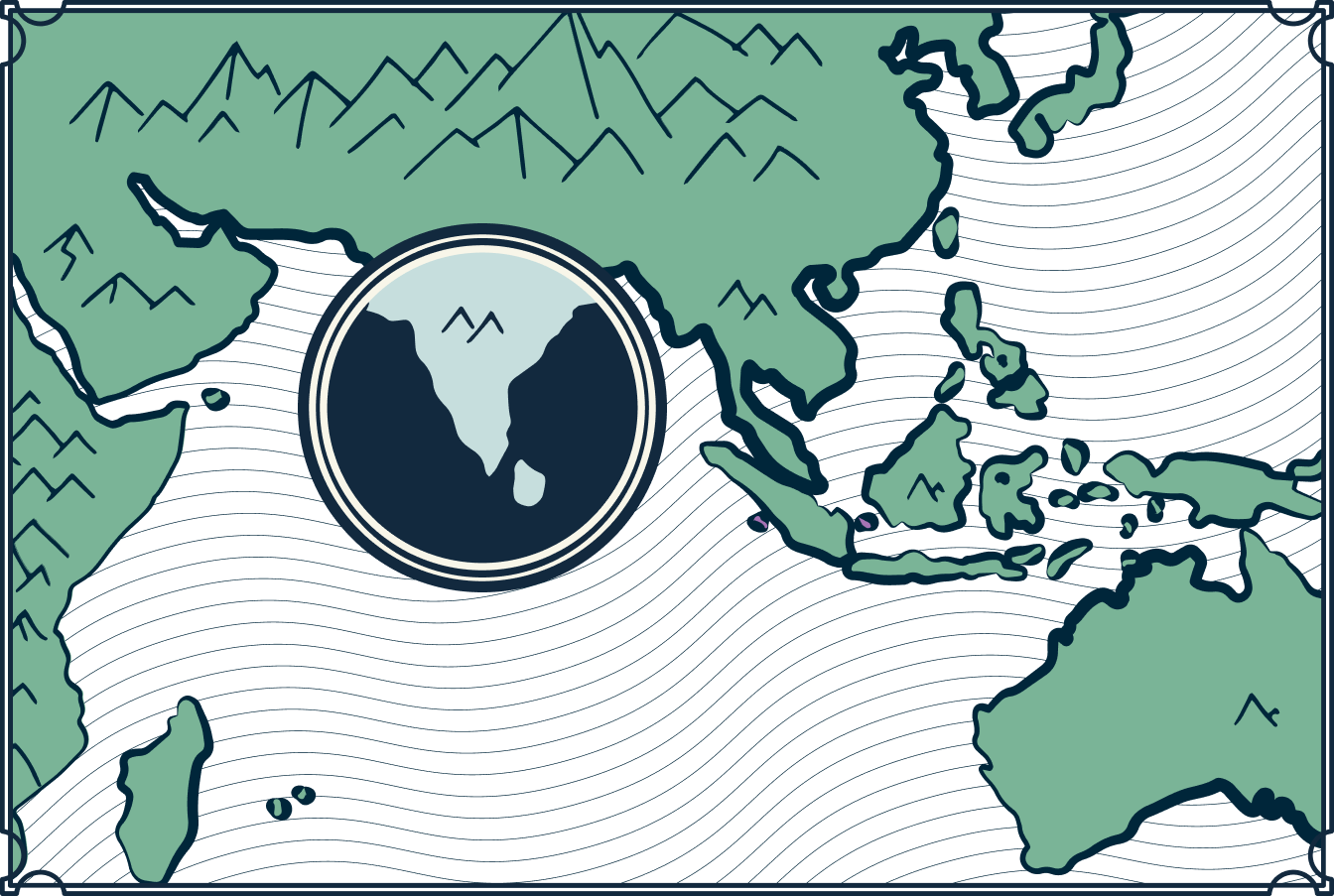 Sweet
golden milk
The combination of honey and turmeric has been linked with healthful living for generations. By introducing these exciting flavors to Brazilian cashews, we've created an alchemy that we want to share with the world.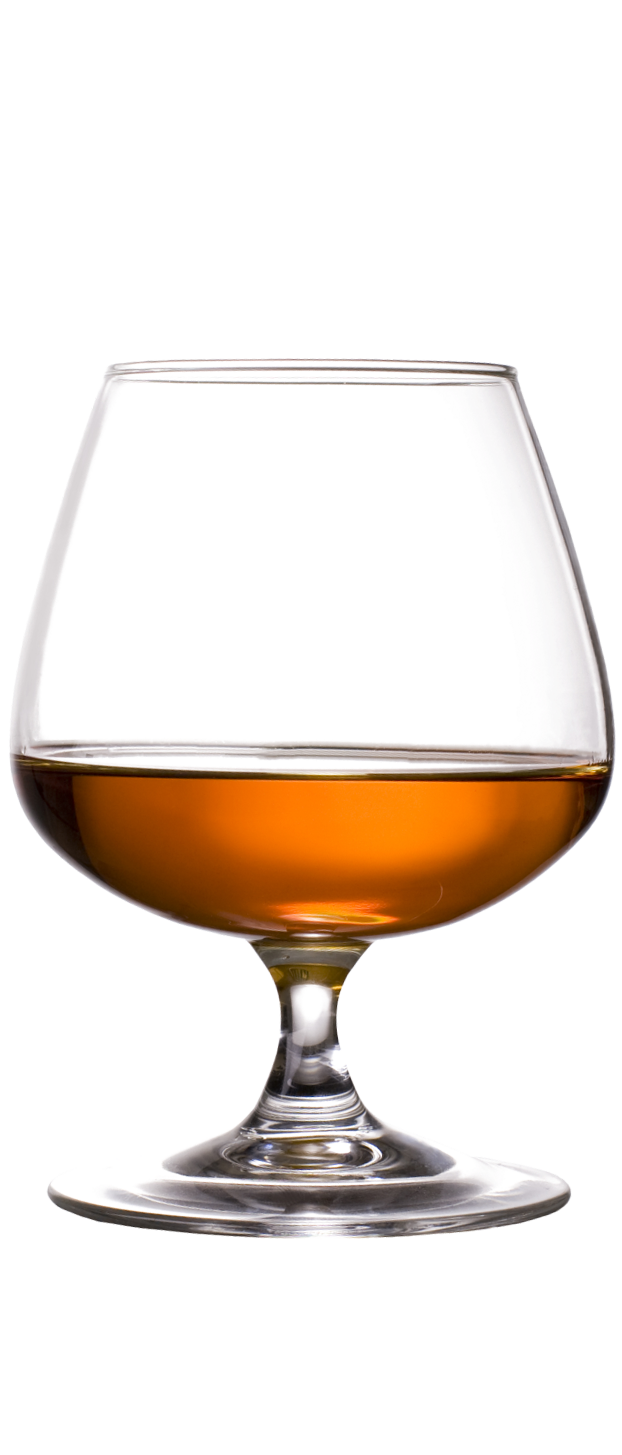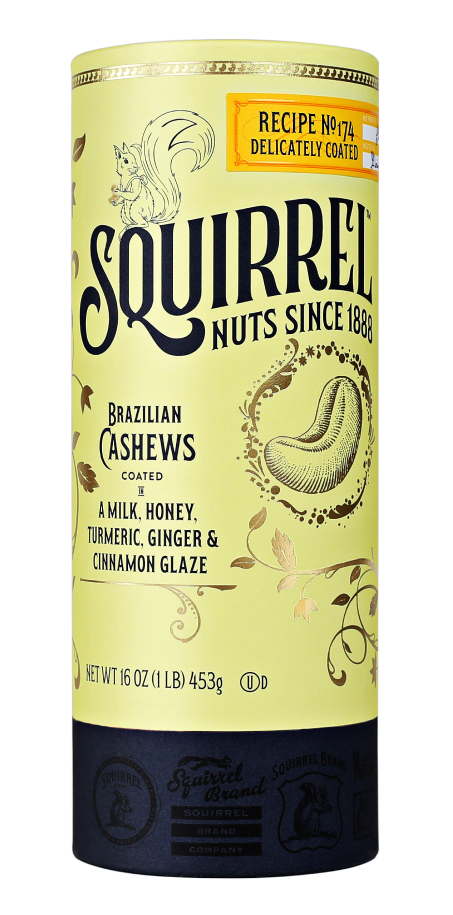 elevate
the party
Serve these nuts with other sweet delights as an indulgent take on dessert-this treasure is made to be shared! We've made our cashews just sweet enough to pair with a dark spirit like brandy, or embrace your inner explorer with a taste of the caribbean and enjoy with spiced rum.
Customer Reviews
04/16/2022
K. Rice

United States
Sweet Brown Butter Cashews
I LOVE these but I can't find them anymore. Did you STOP making them or are they only on a break?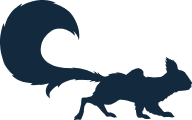 DISPATCH
Once you click order our paws go to work packing your tasty treats with the utmost care.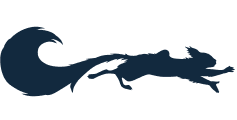 SHIPPING & DELIVERY
We ship by squirrel mail (it's a whole lot faster), so you receive your package at peak freshness.
SATISFACTION GUARANTEED
Paws on our hearts: if you aren't completely delighted, please contact our Customer Service department.